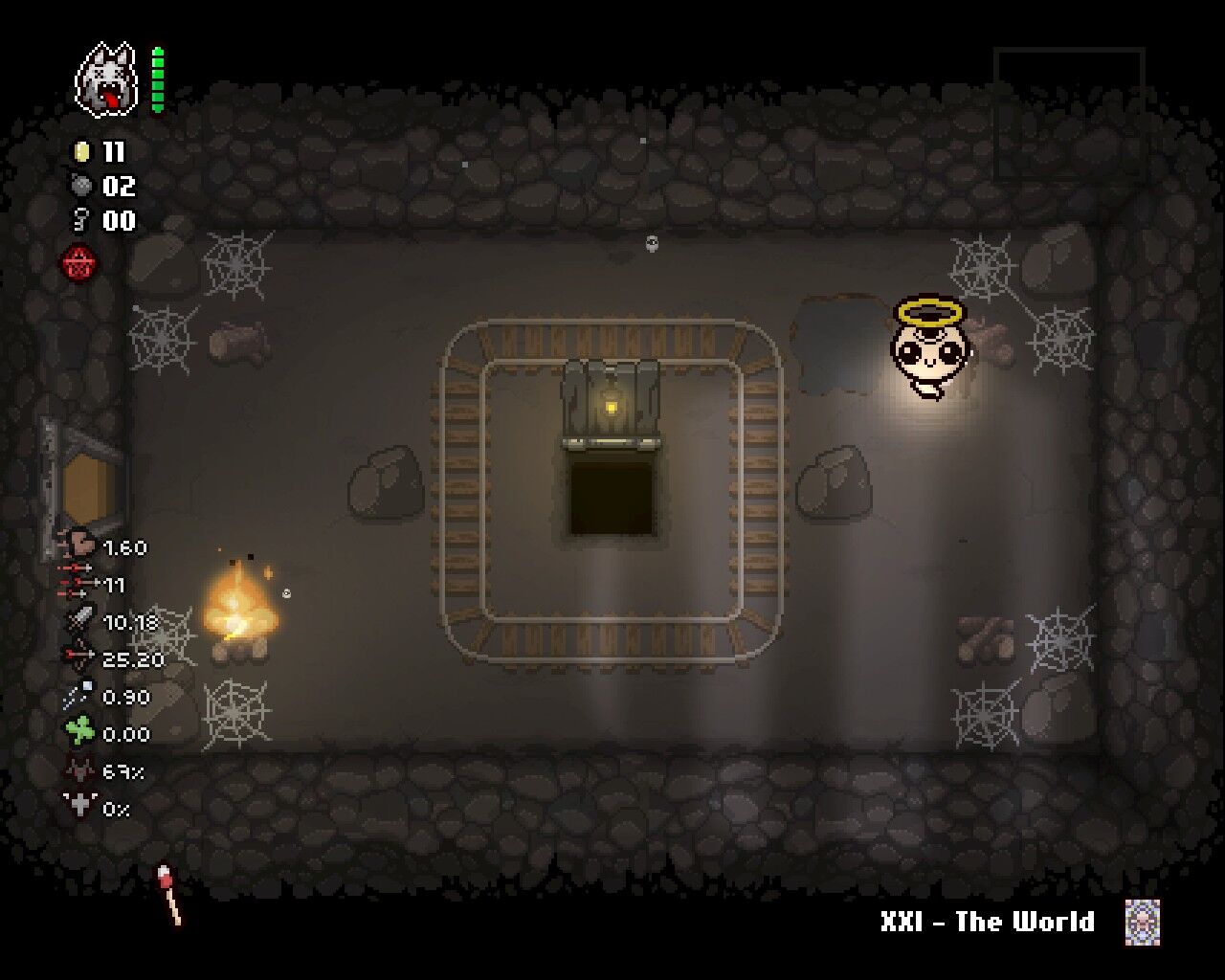 Mines is a new environment added in Antibirth. The Mines have many rock and fire-themed enemies and contain unique objects such as minecarts and red bombs. Rooms also have a chance of being dark.
Treasure rooms in the Mines always have two items to choose from.
After "A Secret Exit" is unlocked, a boarded door to the Mines will appear upon completing The Caves, Catacombs, or Downpour. The boarded door requires two bombs to enter.
Knife Piece
Music
Trivia